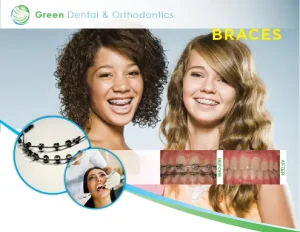 Orthodontic braces are used to align the teeth, correct bite problems, and improve the appearance of a child's teeth. Orthodontic treatment is usually carried out by a specialist orthodontist. If you're looking for a long-term solution, braces might be the answer.
There are a few reasons why children are ambivalent about getting braces. First, children don't really think about how their teeth look and they're worried about how other people will see them. Second, most children think that orthodontic braces treatment would be a painful experience.
The good news is that the placement of orthodontic braces is not at all painful. The whole process is relatively pain-free. In fact, many patients even describe the experience of getting braces as 'fun'. This is because the braces themselves are made from a very light and soft material.
If you want to make sure your child has a great smile for their future and for their confidence, an orthodontic brace can be a great investment. The braces will gently move your child's teeth into the right position and keep them in place until their adult teeth come in.
Since pre-teens and teenagers have a high rate of jaw growth, they get great results from orthodontic braces.
The American Association of Orthodontists (AAO) recommends that children should first see an orthodontist around the age of seven years old. This is the best time to get a head start on your child's dental health because early intervention can help prevent more serious dental issues later in life.

What Causes misalignment of teeth?

Misalignment happens when your teeth don't meet properly because of the way your jaw is structured. Misalignment can be caused by an injury or it could be caused by teeth grinding. It's important to see your dentist so they can make adjustments to your bite and your bite alignment.
It's important to remember that sometimes, irregularity in teeth is genetic or the result of developmental issues.

Conversely, some irregularities are acquired or greatly exacerbated by certain habits and behaviors such as:
Mouth breathing
Thumb or finger sucking
Prolonged pacifier use
Poor oral hygiene
Poor nutrition
What's involved when a child gets braces?
The process of orthodontic braces for children includes an appointment with an orthodontist. The orthodontist will examine your child's teeth, jaw, and facial structure to determine if they have enough room in the mouth to straighten their teeth without any problems.
The orthodontist conducts a visual examination of the child's teeth initially, which is accompanied by panoramic X-rays, study models (bite impressions), and computer-generated images of the head and neck. These early assessments are a crucial step in the orthodontic treatment process because they help the orthodontist determine what needs to be done and plan the most effective course of action.
In many cases, your orthodontists may recommend "fixed" braces for children in order to provide more thorough treatment for your children. These braces cannot be lost, forgotten, or removed at will, which means that treatment is generally completed quicker.
Removable appliances are less intrusive, and they're usually used to treat specific problems in the mouth. There are many different types of orthodontic appliances available for different types of treatment.
Here is a brief overview of some of the main types of orthodontic appliances used on children: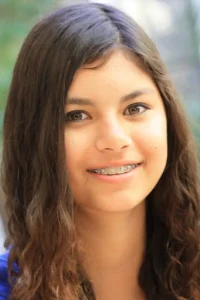 Fixed Braces: One of the most popular methods for straightening teeth is the use of braces which consist of brackets that are attached to each tooth and an archwire that connects the brackets. In short, braces are a system of brackets that are affixed to each individual tooth, and an archwire that connects them. These brackets can be made of metal, ceramic, or clear, more cosmetic materials.


Retainers: Retainers are usually used for retaining alignment during the third phase of treatment. As soon as the original malocclusion has been treated with braces, it is essential that the teeth stay in their current alignment; otherwise, the teeth will slip back to their original misalignment. These appliances are usually worn at night or while chewing specific foods. They may be removable or fixed.


Headgear: Worn like a helmet and typically fits over the head and lower teeth, it is designed to move the lower jaw forward and correct anteroposterior jaws (slanted jaws) by extending or contracting elastics to which the device is attached. A headgear is intended to be worn for 12-20 hours each day and must be worn as recommended to achieve the intended result.
If you want to know more about children's braces, visit our dental & orthodontics office today.