Managing Dental Anxiety and Fear
While many people do not enjoy visiting the dentist, most of these people fear their treatment will be painful. They imagine a drill-wielding man in a white coat just waiting to cause pain and remove teeth — however, the reality is very different.
While many people have anxiety about going to the dentist, the treatments are actually painless.
At the top of any dental office's priority list is the comfort and happiness of the patient. Patient-centered practices are essential these days, as they allow patients to feel comfortable while they undergo treatment, which is especially important when receiving treatments that may not be entirely pleasant.
Treatments done at a patient-friendly clinic will make the entire experience much better, and reduce stress on both the dentist and his or her staff.
On top of the technology changes mentioned above, dentists are also now able to replace drills with painless lasers.
In recent years, advances in technology have led to a wide variety of safe and painless dentistry procedures that can be used to treat patients of all ages. When combined with the use of an oral sedative, tooth extractions, fillings, and other common treatments can be completed successfully with little to no pain for patients.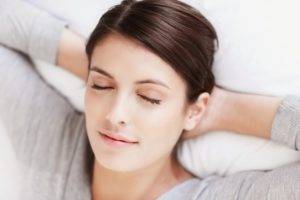 Common Dental Fears:
Fear of embarrassment about the condition of teeth.
Fear of gagging.
Fear of injections.
Fear of loss of control.
Fear of not becoming numb when injected with Novocain.
Fear of pain.
Fear of the dentist as a person.
Fear of the hand piece (or the drill).
How can one overcome dental anxiety?
It's not uncommon for people to avoid the dentist because they are afraid of what they might find. But the longer you put it off, the worse your oral health will get.
There are millions of people out there who feel too afraid to go to the dentist, even when they need to. It's estimated that 35 million people in the United States alone do not visit their dentists at all. Receiving routine checkups is the single most important way to stay on top of your oral health, as well as make sure you remember to attend your next appointment.
Here are some tips to help reduce dental fear and anxiety:
Talk to us
If you're not sure how to discuss your fears and anxieties, ask us for advice. Though it can be hard to talk about irrational fears with a stranger, we can take extra precautions during visits if fears and anxiety are communicated.
Bring a portable music player
Bring a music player with a variety of high-quality tracks. What's even better is a playlist with songs specifically selected to put you in the right mood, so that you can abandon any anxiety or nervousness.
Agree on a signal
The problem with the dentist is that they can't always know when you're in pain. To solve this problem, layout a set of agreed-upon signals for giving them permission to stop. The simplest way to do this is through eye contact. If you make eye contact with the dentist, then they will understand that you need them to stop what they are doing.
Spray The Throat
Vicks® Chloraseptic® Throat Spray is a product that people use to control the gag reflex. Two or three sprays usually keep the reflex under control for about an hour and are designed to soothe pain and irritation in the throat area. Although it can't cure a sore throat, it can help ease symptoms.
Take a Mirror
Using a mirror can be valuable when it comes to dental treatment. Seeing the procedure helps make it less scary. It can also help to have someone reassure or distract you during the procedure.
Sedation Dentistry
If you've ever been to the dentist and felt dread, that's natural. After all, the entire experience is an exercise in stress — from waiting for your name to be called to the pain of treatment and the bill at the end of the day.
Fortunately, though, there are now plenty of sedation options available for those who desperately want to feel calm and comfortable during their next trip to the dentist.
Ask About Alternatives
A dental consultation at our office will uncover all the possible options you have. Lasers are efficient tools that are being used more and more by dentists to pamper clients with minimally invasive techniques. Our lasers can prepare teeth for fillings, whiten teeth, and remove staining with ease.
If you have questions or concerns about how we can help you overcome anxiety and fear, please contact our office.